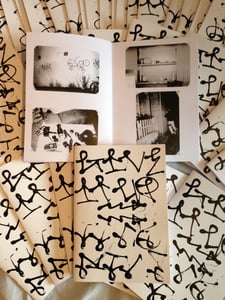 £

3.75
First issue of a hopefully ongoing project, Give It Up Zine features photos taken over the course of nearly a year documenting general hi-jinks and urban exploration. All photos are 35mm film taken by myself.
Prints will be included until they run out.
Limited to 50 copies, hand numbered and signed.
Price shown includes p&p.
Too cheap to upgrade and show you more images of the Zine, leave it to your imagination...